Collection of pictures from Seinfeld.


Selection of sounds from Senfeld.


Collection of Seinfeld Movies.


Scripts from most episodes.


Search for pictures, sounds, movies, scripts and more by episode.


Information on your favourite characters.


Information perhaps you didn't know about Seinfeld.


Anything that doesn't come under the above categories.


Something you can't find on this site, have a look at these others....


Feedback, problems, links.... Feel free to E-Mail me.

George Costanza Jason Alexander
---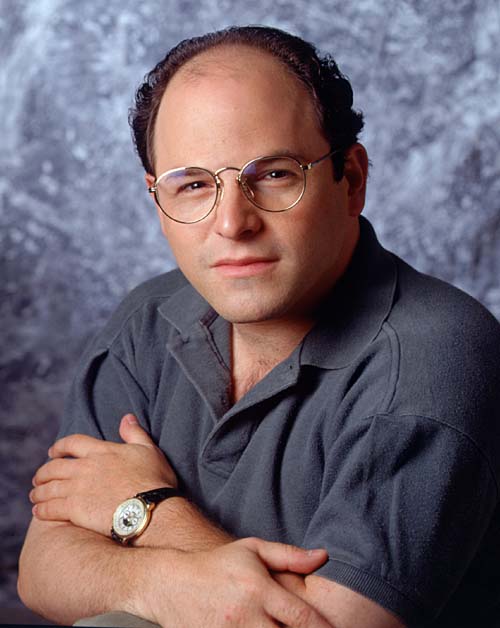 Born and raised in New Jersey, Jason Alexander began his acting career at age 17, performing in the children's specials "The Pushcart Players: Feelings and Friends." He received a drama scholarship to Boston University, where he won the prestigious Harold C. Case Award for scholarship and service. During college he also became a working actor, appearing in national commercials.

A Tony Award winner for his 1989 performance in "Jerome Robbins' Broadway" (Best Actor in a Musical), Alexander has extensive stage experience, having starred in the Broadway productions "Broadway Bound," "The Rink" and "Merrily We Roll Along," and in the off-Broadway shows "Personals," "Forbidden Broadway" and "Stop the World, I Want to Get Off." In Los Angeles, he portrayed Harry Truman in the one-man play "Give 'Em Hell Harry" and recently starred in "Promises, Promises" for Reprise! Broadway's Best in Concert.

His TV credits include NBC's miniseries "Favorite Son," the movies "Rockabye" and "Senior Trip" and the series "Everything's Relative" and "E/R." He also starred in the television version of "Bye Bye Birdie" opposite Vanessa Williams and recently filmed a role for the TV movie "Cinderella" with Whitney Houston. He won rave reviews for his song-and-dance numbers in the NBC special "The Comedy Hall of Fame," "The Kennedy Center Honors" special and when he co-hosted "The 1995 Emmy Awards." He provided the voice of Hugo in the animated film "Hunchback of Notre Dame," and he also supplied the voice of the lead character for the TV series "Duckman." He performed with the Boston Pops on PBS and sang with the orchestra again at Carnegie Hall.

As a director, Alexander's first effort behind the camera, for an episode of "Seinfeld," was nominated for a DGA Award. His film directing debut was a romantic comedy "For Better or Worse," in which he also starred opposite Lolita Davidovich and James Woods. During his most recent hiatus, he also directed an episode of AMC's "Remember WENN."

Alexander--who has earned six Emmy Award nominations (1992-97) and three Golden Globe nominations for his portrayal of George on "Seinfeld"--was the winner of two American Comedy Awards (Funniest Supporting
Male/Television), a 1993 American Television Award for Best Supporting Actor/Comedy and a 1995 Screen Actors Guild Award for Outstanding Performance by a Male Actor in a Comedy Series.

Alexander is married to writer/actress Daena Title. They live in Los Angeles with their two young sons. Alexander's birthday is September 23.